Learn The Best Takedowns And Ground Grappling In Our Dan Zan Ryu Jiu Jitsu Classes
You've probably heard of Jiu-Jitsu, right? The ground-based self-defense style that is gaining popularity worldwide?
Well at Sorce Martial Arts, we're offering instruction in the traditional Jiu Jitsu discipline with a focus on throws, grappling, and ground defense. We'll show you how to gain leverage and momentum over any opponent.

Come see us here in South Milwaukee or fill out the short form on your screen to learn more! Or click the image above to claim your trial offer today!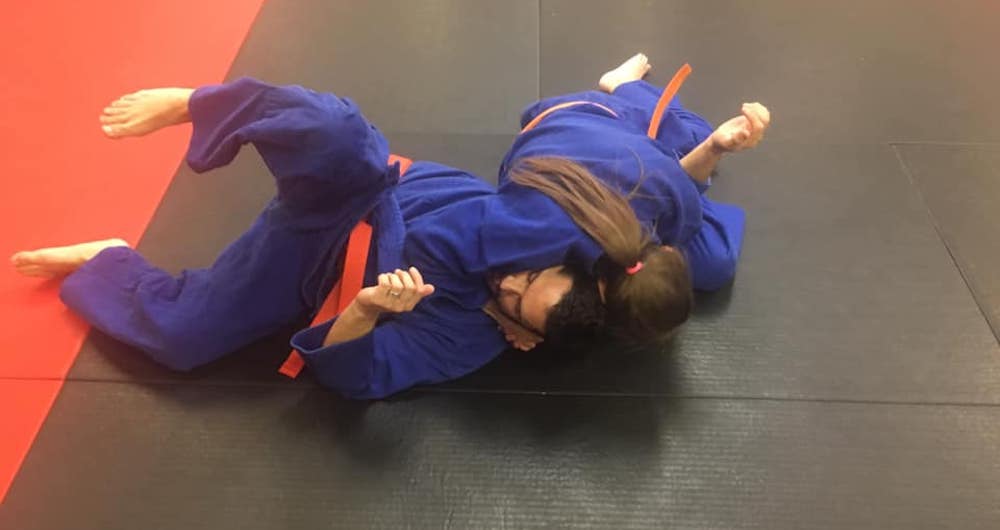 What Makes Or Jiu Jitsu Instruction So Special?
At Sorce Martial Arts, we're committed to helping you learn the ins and outs of this discipline and challenge your body along the way. Our team offers hands-on coaching that can help you begin with the very basics and quickly build you up to successful strategies.
We're helping men and women across South Milwaukee and Oak Creek learn:
Takedowns and transitions
Locks, holds, and offensive maneuvers
Defensive strategies to regain control in no time
Effective skills to help you come out on top
And Yeah, You'll Quickly Enjoy Total-Body Results
Our Jiu Jitsu classes are focused first and foremost on your understanding of the discipline. But as a total-body self-defense style, we're also challenging you to get the most out of every movement and enjoy real results fast.
At Sorce Martial Arts, we work with people of all fitness levels, helping you stay motivated and week after week on the path improved health and wellness.
From day one in our system, you can take on:
Functional strength and athleticism
Lean muscle toning
Improved speed and agility
Healthy weight loss strategies

Try It Out Today! Our Jiu Jitsu Classes Are Great For Everyone In South Milwaukee And Oak Creek!
If you're interested in the best blend of fitness and self-defense, you've come to the right place. Our Jiu Jitsu classes are helping men and women all across South Milwaukee and Oak Creek thrive with a high-energy environment and an incredible support system.
Fill out the short form on your screen to learn more about everything we have to offer here at Sorce Martial Arts.