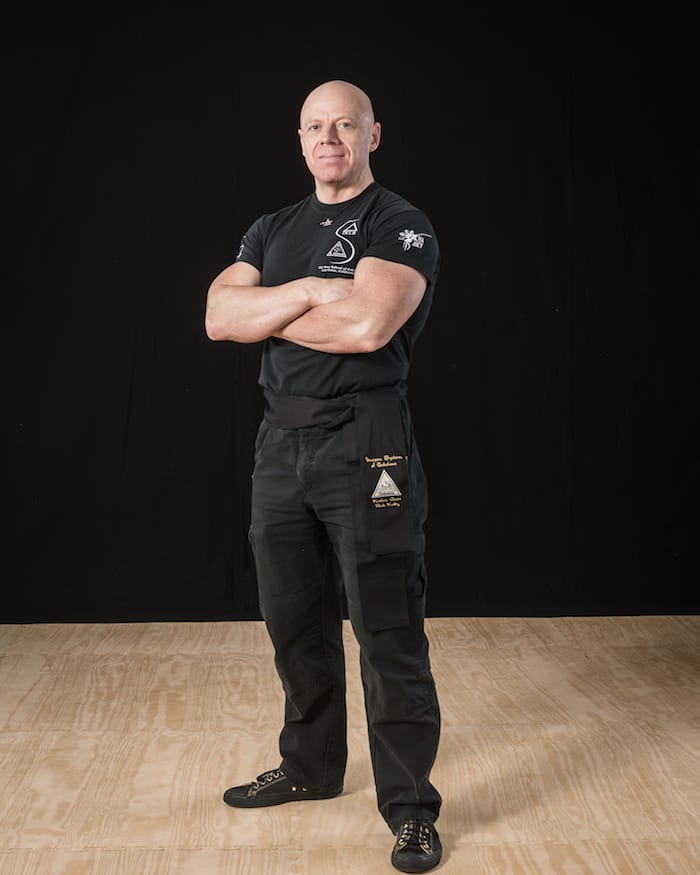 Rob Koltz
3rd Degree Black Belt Traditional TKD
Certified Instructor (TKD)
Kadua Guro (ISE)
Assistant Instructor (DZR)
Robert Koltz is a dedicated and highly motivated martial artist. One of our "Dojang Animals", he trains and instructs in traditional Taekwon-do, Inayan System of Eskrima, and Danzan Ryu Jujitsu. Mr. Koltz brings an enthusiasm and attention to detail that make him an outstanding role model for adult and youth students alike.
Mr. Koltz began training in Taekwon-do as a young adult in northern Wisconsin. He took a break from martial arts after high school, moving to Madison to pursue an engineering degree at the University of Wisconsin. He never lost his interest in martial arts, and following a chance meeting with Mr. Sorce, he took up training again.
Since 2007, Mr. Koltz has tirelessly trained in all of the three disciplines offered at Sorce Martial Arts, earning advanced rank in each. Also a competitive body builder, his dedication to health and well-being serves as a great example to students.
Mr. Koltz' teaching style is one dedicated to the details and finer points of our curriculum. His enthusiasm for martial arts is apparent in the way he teaches, and Mr. Koltz is a tremendous asset for the school and our students.