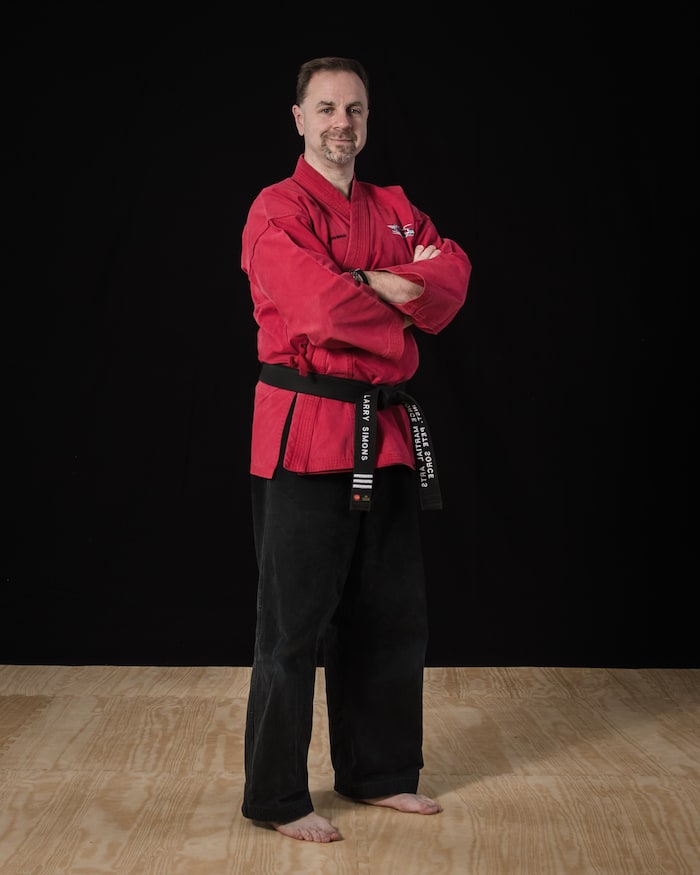 Larry Simons
Certified Instructor (TKD)
Mr. Simons brings a tremendous enthusiasm for teaching martial arts into the school. He is a great communicator, and emphasizes the development of character and discipline in our youth students. Mr. Simons also coaches the Sorce Martial Arts Demonstration Team.
Mr. Simons coached youth football in Bay View, WI in the 1990s, but moved out of coaching to focus on his young family. Martial arts presented itself as an activity where Mr. Simons and his family could participate together. Today, Mr. and Mrs. (Tina) Simons and their children (Emily and Daniel) have all earned black belts and continue to work toward advanced Dan ranking.
Mr. Simons began training in traditional Taekwon-do more than ten years ago when he was referred by a family friend. Soon after, the whole family had enrolled. The Simons family have been consistently hard working and dedicated students ever since.
For several years now, Mr. Simons has added Inayan Eskrima to his training regimen, which is a perfect complement to traditional TKD. Mr. Simons blends techniques and concepts from both arts in his own practice as well as in his lessons.
"I never thought about martial arts before I started training, but now I cannot imagine my life without it." – Mr. Larry Simons